Chiel Meijering was born in Amsterdam in 1954. He studied composition with Ton de Leeuw, percussion under Jan Labordus and Jan Pustjens and piano at the Amsterdam Conservatory of Music. He is one of the most performed Dutch composers.
Meijering has an enormous output of works. He has written over 1000 compositions so far, for almost any instrumentation imaginable. A main focus has been on various small ensemble settings. Many of these pieces are performed regularly in the Netherlands and abroad and were written for renowned chamber music ensembles, such as the Aurelia Saxophone Quartet, the Amsterdam Loeki Stardust Quartet, the Mondriaan String Quartet, the Matangi String Quartet, the Sinfonietta Amsterdam, the Amsterdam Guitar Trio, the Asko|Schönberg Ensemble or German newcomer ensemble Spark. Since the 2000s, Meijering has developed a growing interest into opera.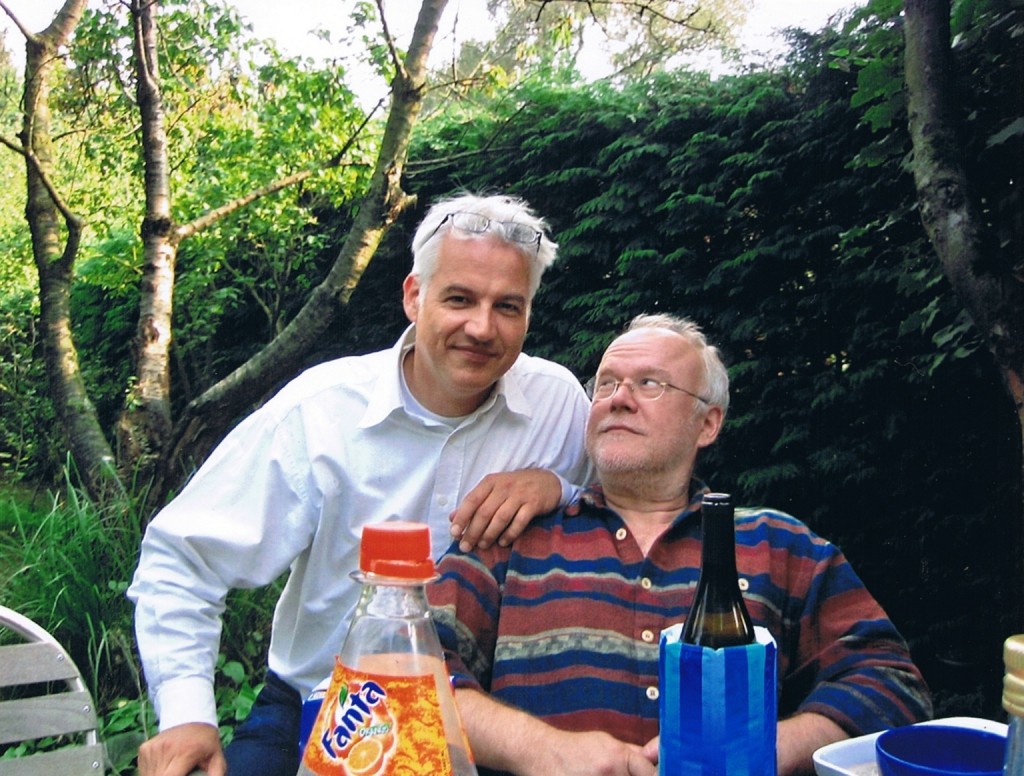 1995 The Opera "St Louis Blues"  performed by "The Ereprijs"
1997 The Netherlands Wind Ensemble and the  Ministry of  Home affairs commissioned Meijering to write a piece for the commemoration of the Marshall Aid and the visit of US President Clinton that contained fragments of text from the Marshall speech. This piece "free flow, now's the time" with lyrics by Fay Lovsky premiered on May 28, 1997 in the Ridderzaal with jazz singer Denise Jannah as soloist) youtube
2011 Opera "Grenspost Zinnewald",  performed by the Ereprijs, lyrics by Marjolein Bierens,
2016 "Orpheo"  also by the Ereprijs,  lyrics by Piet Gerbrandy youtube
2016 In the Cellobiennale "whatever lies ahead" for the 12 celloplayers of the Berliner Philharmoniker youtube
The overwhelming success of his Alzheimer Opera, which was premiered in January 2006 at the Muziekgebouw aan 't IJ marked his breakthrough with a larger theater audience. "Alzheimer" was quickly followed by several productions, such as "Styx", "De keizer is knetter", "Grenspost Zinnenwald" and "Blauwbaard". Meijering is currently working on a new opera for the Holland Opera Company, to be performed in 2011. Furthermore he has received a commission by the Asko|Schönberg Ensemble in cooperation with Concertgebouw Amsterdam for a short opera for children, which will be performed in front of about 5000 children within four days. Some of the songs in the opera will also be sung by the children as part of an educational project.
A very strong characteristic of Meijering's works is a large variety of styles. Without any difficulty, he seems to move between different musical worlds and genres and thus creates a different texture for each of his works. Some of them remind of pop, jazz or world music, others are written in a classical tradition or show avant-garde elements. Meijering is driven by spontaneity. All kinds of emotions and experiences that arise during a day, may directly flow into the composition he is working on. Sometimes he even uses accidents as a method and throws the dice for creating clusters. Meijerings works always have programmatic titles, sometimes funny or provocative or fooling around with toilet or sex humour. Examples include "I Hate Mozart" (for flute, alto saxophone, harp and violin), "I've Never Seen a Straight Banana" (for alto saxophone, marimba, piano, harp, and violin), "If the Camels Don't Get You, the Fatimas Must!" (for solo violin), "When the Cock Crowed His Warning" (for two recorders, viola, cello and piano), "GangBang" youtube (for large orchestra and electric guitar) and "Background-Music for Non-Entertainment Use in Order to Cover Unwanted Noise" (for four saxophones). This philosophy goes back to the 1970s, when he tried to separate himself from the all to pragmatic and dry practice of most of his colleagues, naming their pieces "Sonata No. 33" or "Symphonie No. 15".
  Paul Binnerts and Chiel Meijering

Meijering has found a large public not only in the Netherlands, but also on international stages. His music shows high artistry and still remains catchy and accessible for a broad audience. This is a very rare combination in the contemporary music scene and has helped Meijering to establish himself not only within the serious music circle, but also and foremost in the international classical music scene. Even Queen Beatrix of the Netherlands outet herself as a huge lover of Meijering's music, when she ordered one of his compositions for a festive concert on the occasion of her 60th birthday.
On a recent tour in april 2022 of the Portogese saxophone ensemble Vento do Norte, "Red Yellow and Blue" was performed, on the occasion of famous Dutch painter Piet Mondriaan's birthday 150 years ago and Travel Sax co-composed with Gijs van Dijk.
In july 26 and 28 2022 two new concertos will be performed for bassoon and strings on the International Double reed festival in Boulder Colorado.
In 2023 Meijering wrote the music for the Theater production about the dancer Nijinski called "The Leap of Nijinski" which was sucessfully received in the press and by the public.  Youtube
Without any doubt, Meijering can be described as one of the most popular and famous voices of contemporary Dutch music.
nederlands: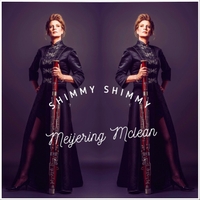 Chiel Meijering is op 15 juni 1954 in Amsterdam geboren. Hij studeerde compositie bij Ton de Leeuw, slagwerk bij Jan Labordus (Koninklijk concertgebouw orkest) en marimba en vibrafoon bij Jan Pustjens.
Hij is international één van de bekendste en meest gespeelde Nederlandse componisten.
1997 Het Nederlands Blazers Ensemble en het Ministerie van Binnenlandse Zaken gaven Meijering de opdracht om voor de herdenking van de Marshallhulp en het bezoek van de Amerikaanse president Clinton een stuk te schrijven dat tekstfragmenten uit de Marshall-toespraak bevatte. Dit stuk "free flow, now's the time" met tekst van Fay Lovsky ging op 28 mei 1997 in première in de Ridderzaal met jazz zangeres Denise Jannah als solist) youtube
In December 2017 was er  in Moskou en St.Petersburg een avond aan zijn muziek gewijd door het Moskou Contemporary Music Ensemble.
Ook is Meijering in Amerika en Canada actief en ging er eind augustus 2018 in Granada (Spanje) een stuk in première voor strijkorkest en 12 fagotten. youtube
Meijering heeft tot nu méér dan 1000 stukken gecmponeerd voor alle mogelijke bezettingen. Een zwaartepunt ligt hierbij op werken voor verschillende kamermuziek-formaties. Veel van deze composities zijn voor bekende ensembles geschreven, zoals het Aurelia Saxophone Quartet, het Cello Octet, het Mondriaan String Quartet, het Matangi String Quartet, Amsterdam Sinfonietta, het Amsterdam Guitar Trio, het Asko/Schönberg Ensemble, de Cello Biënnale met 12 Cellisten uit der Berliner Philharmoniker en het Duitse Spark (der klassischen Band)
Sinds het jaar 2000 interresseert Meijering zich steeds meer voor opera. Het
overweldigende succes van zijn Alzheimer Opera, die in januari 2006 in het Muziekgebouw aan 't IJ in première ging, was zijn doorbraak in dit genre. Al snel volgden verdere opera's, die in heel Nederland opgevoerd werden, onder meer: The Styx, Grenspost Zinnenwald, Blauwbaard, The Tempest en Orpheus.
Een sterke karaktertrek van Meijering's werken is het stilistisch spectrum. Hij schijnt zich moeiteloos tussen verschillende muzikale werelden en genres te bewegen en creëert daardoor voor elk stuk een totaal individueel idioom, waarbij toch de typische Meijering ritmische energie en drive herkenbaar blijft. Sommige stukken lijken wel popmuziek, jazz of worldmusic, andere staan midden in de klassieke traditie of er komen elemente uit de avant-garde in voor. Meijering laat zich zeer sterk door zijn spontane invallen beïnvloeden. Alle emoties en belevenissen van een dag vloeien direct in de composities waarmee hij op dat moment bezig is, als een soort dagboek.
Zijn stukken hebben vaak een programmatische titel, soms grappig of provocerend, af en toe ook met een scheut galgenhumor – zoals bijv. "I Hate Mozart" (voor fluit, altsax, harp en viool), "I've Never Seen a Straight Banana" (voor altsax, marimba, piano, harp en viool), "Background-Music for Non-Entertainment Use in Order to Cover Unwanted Noise" (voor saxofoonkwartet). Deze filosofie gaat terug tot in Meijering's wilde 70-er jaren, waar hij zich van de té pragmatische en dorre werkwijze van de meesten van zijn collega's (die nu ook nog maar nauwelijks gespeeld worden)  af wilde zetten, zij gaven hun composities nogal droge titels als "Sonate Nr.33", "Piccolo Concerto," Capriccio, voor strijkorkest of "Sinfonietta concertante".
Nu is Meijering in de 60 en zowel zijn muziek als ook de titels ervan zijn nog steeds nieuwsgierig makend zoals het op Vivaldi gebaseerde "Red Priest Reversed Mastery" of op de Schotse achtergrond van de solist gebaseerde concert  "The message from the clan of the battle axe" of  "The One Punch Man" voor groot harmonieorkest dat in concertzaal Casa di Musica (Poto-Portugal) in première ging in 2017. In 2019 werd zijn opera st Louis Blues hernomen door de Ereprijs. Meijering schreef 50 blokfluitconcerten voor de bekende Zweedse blokfluitist Dan Laurin die er een selctie van op cd zette- bis
Chiel Meijering is niet alleen in Nederland, maar ook internationaal gezien een favoriet van het publiek. Hij bewijst in zijn composities een grote kunstvaardigheid en blijft toch toegankelijk voor een breed publiek. En dat is in de eigentijdse muziek eigenlijk zelden het geval. Door deze eigenschap is Meijering niet alleen binnen de kring van de moderne klassiek, maar ook vooral in de hele klassieke wereld bekend geworden.
Zelfs Prinses Beatrix is een fan van hem. Dat bleek wel, toen zij voor het concert ter ere van haar 60e verjaardag één van zijn stukken liet uitvoeren ("Sitting Ducks" uitgevoerd door het vermaarde Loekie Stardust blokfluitkwartet)
Tijdens een recente tournee in april 2022 van het Portogese saxofoonensemble Vento do Norte, werd "Rood Geel en Blauw" uitgevoerd, ter gelegenheid van de verjaardag van de beroemde Nederlandse schilder Piet Mondriaan, 150 jaar geleden, en Travel Sax componeerde samen met Gijs van Dijk.
Op 26 en 28 juli 2022 worden twee nieuwe concerten voor fagot en strijkers uitgevoerd op het Internationale Dubbelrietfestival in Boulder Colorado
In 2023 schreef Meijering de muziek voor de Theaterproductie "The Leap of Nijinski"over de danser Nijinski die de choreografie van de Sacre du Printemps (Stravinsky) maakte en een groot schandaal veroorzaakte. Pers en publiek waren enthousiast Youtube
Meijering kan men zonder twijfel één van de populairste en bekendste stemmen van de hedendaagse serieuze muziek in Nederland noemen.
Interview Chiel Meijering – Opium radio4 – 26-11-2015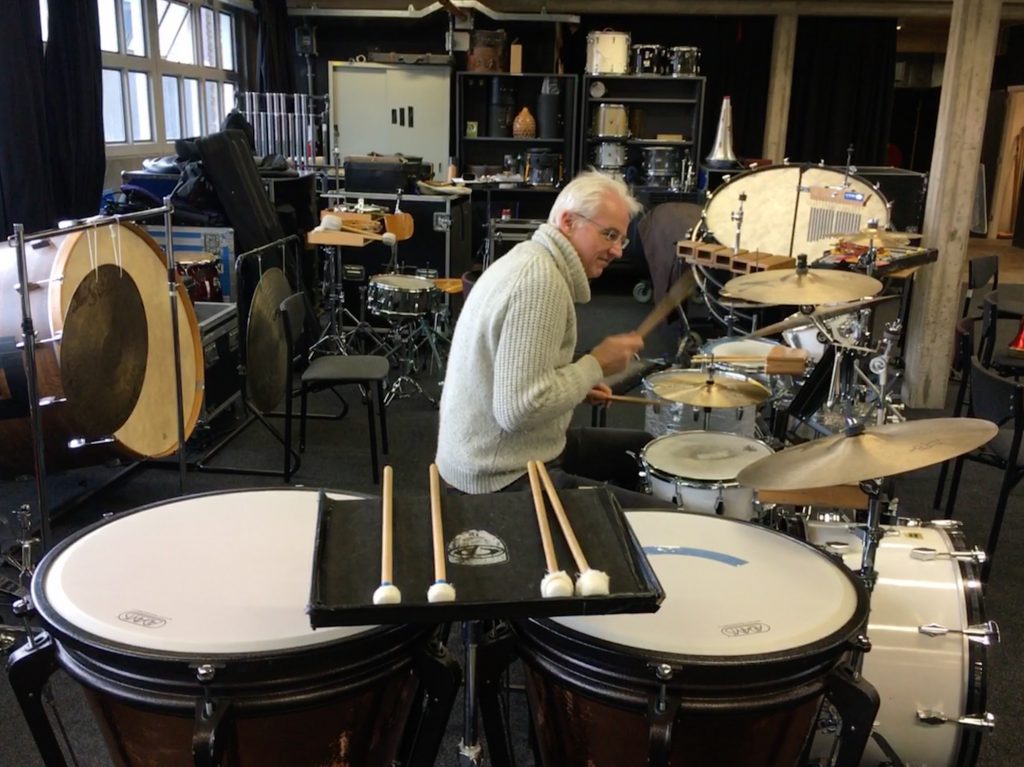 deutsch:
Chiel Meijering ist in 1954 in Amsterdam geboren. Er studierte Komposition bei Ton de Leeuw, Schlagzeug bei Jan Labordus und Jan Pustjens und Klavier am Sweelinck Konservatorium. Er ist einer der international bekanntesten und meist gespielten holländischen Komponisten.
Meijering hat bisher eine unglaubliche Menge von über 1000 Kompositionen in fast jeder vorstellbaren Instrumentierung geschrieben. Ein Schwerpunkt liegt dabei auf Werken für verschiedene Kammermusikkonstellationen. Viele dieser Stücke sind für namhafte Ensembles, wie das Aurelia Saxophone Quartet, das Amsterdam Loeki Stardust Quartet, das Mondriaan String Quartet, das Matangi String Quartet, die Sinfonietta Amsterdam, das Amsterdam Guitar Trio, das Asko|Schönberg Ensemble oder das deutsch-schweizerische Newcomer-Ensemble Spark, komponiert worden. Seit den 2000er Jahren hat Meijering ein wachsendes Interesse an der Gattung der Oper entwickelt. Der überwältigende Erfolg seiner "Alzheimer Oper", die im Januar 2006 im Muziekgebouw aan 't IJ uraufgeführt wurde, markierte seinen Durchbruch in diesem Genre. Schnell folgten weitere Opernproduktionen, die in ganz Holland liefen, darunter "The Styx", "De keizer is knetter", "Grenspost Zinnenwald" und "Blauwbaard".
Eine sehr starke Charaktereigenschaft der Werke Meijering ist ihre stilistische Bandbreite. Er scheint sich mühelos zwischen verschiedenen musikalischen Welten und Genres zu bewegen und erzeugt dadurch für jedes seiner Werke eine ganz eigene Klangsprache. Einige seiner Stücke erinnern an Pop, Jazz oder Weltmusik, andere stehen ganz und gar in der klassischen Tradition oder weisen Avantgarde-Elemente auf. Meijering lässt sich sehr stark von seiner Spontanität beeinflussen. Sämtliche Emotionen und Erfahrungen eines Tages fließen immer direkt in die Kompositionen, an denen er gerade arbeitet, mit ein. Manchmal wählt er sogar den Zufall als Methode und wirft beispielsweise den Würfel, um spezielle Clusterklänge zu kreieren. Meijerings Stücke haben immer programmatische Titel, manchmal lustig oder provokant, bisweilen auch schwarzhumorig oder mit sexuellen Anspielungen – wie zum Beispiel "I Hate Mozart" (für Flöte, Altsaxophon, Harfe und Violine), "I've Never Seen a Straight Banana" (für Altsaxophon, Marimba, Klavier, Harfe und Violine), "If the Camels Don't Get You, the Fatimas Must!" (für Solo-Violine), "When the Cock Crowed His Warning" (für zwei Blockflöten, Viola, Violoncello und Klavier), "Gangbang" (für Sinfonieorchester und Pop-Band) und "Background-Music for Non-Entertainment Use in Order to Cover Unwanted Noise" (für Saxophonquartett). Diese Philosphie reicht in Meijerings wilde 70er Jahre zurück, in denen er sich von der allzu pragmatischen und trockenen Vorgehensweise der meisten seiner Kollegen abheben wollte, die ihre Stücke "Sonate Nr. 33" oder "Sinfonie Nr. 15" nannten.
Er schrieb 50 Blockflötenkonzerte für Dan Laurin – bis und 130 Fagottkonzerte für Kathleen McLean youtube
Meijering hat nicht nur in den Niederlanden, sondern auch auf internationalen Bühnen ein großes Publikum gefunden. Seine Musik zeichnet sich durch hohe Kunstfertigkeit aus und bleibt dennoch eingängig und für ein breites Publikum zugänglich. Dies ist eine sehr seltene Kombination in der zeitgenössischen Musikszene und hat Meijering geholfen, sich nicht nur im Kreis der ernsthaften Musik, sondern vor allem auch in der internationalen klassischen Musikszene zu etablieren. Sogar Königin Beatrix der Niederlande gab sich als große Liebhaberin von Meijerings Musik zu erkennen, als sie anlässlich ihres 60. Geburtstages eine seiner Kompositionen für ein Festkonzert bestellte.
Auf einer kürzlichen Tournee des Portogese-Saxophonensembles Vento do Norte im April 2022 wurde "Red Yellow and Blue" anlässlich des Geburtstags des berühmten niederländischen Malers Piet Mondriaan vor 150 Jahren aufgeführt, wobei Travel Sax gemeinsam mit Gijs van Dijk komponierte.
Am 26. und 28. Juli 2022 werden beim International Double Reed Festival in Boulder, Colorado, zwei neue Konzerte für Fagott und Streicher aufgeführt.
Im Jahr 2023 schrieb Meijering die Musik für die Theaterproduktion über den Tänzer Nijinski mit dem Titel "The Leap of Nijinski", die in der Presse und beim Publikum erfolgreich aufgenommen wurde.
Ohne Zweifel kann Meijering als eine der beliebtesten und berühmtesten Stimmen der zeitgenössischen niederländischen Musik bezeichnet werden.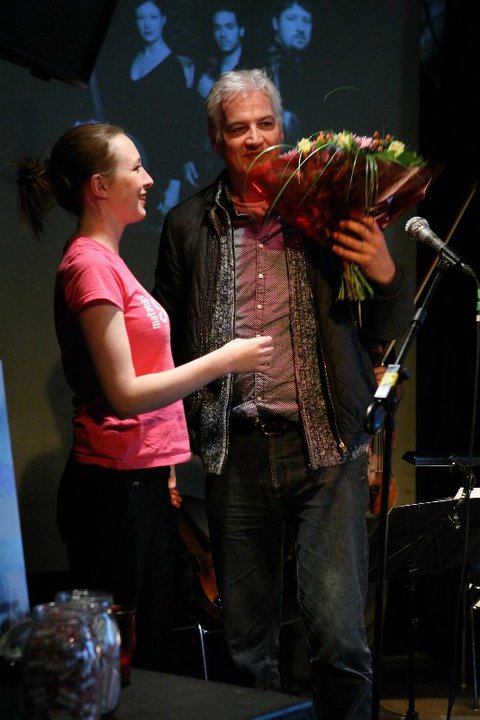 Maria-Paula Majoor (Matangi Strinquartet)
Meijering gilt nicht nur in den Niederlanden, sondern auch auf internationalen Bühnen als Publikumsliebling. Seine Musik zeugt von großer Kunstfertigkeit und bleibt dennoch eingängig und einer breiten Zuhörerschaft zugänglich, was in der heutigen zeitgenössischen Musik nur selten der Fall ist. Durch diese Fähigkeit hat sich Meijering nicht nur innerhalb des zeitgenössischen Musikzirkels, sondern vor allem auch in der weltweiten Klassikszene einen Namen gemacht. Sogar Königin Beatrix von den Niederlanden offenbarte sich als großer Meijering-Fan, als sie für ein Festkonzert anlässlich ihres 60. Geburtstags speziell eines seiner Stücke bestellte. Ohne Zweifel kann Meijering als eine der beliebtesten und bekanntesten zeitgenössischen Stimmen der niederländischen Kunstmusik bezeichnet werden.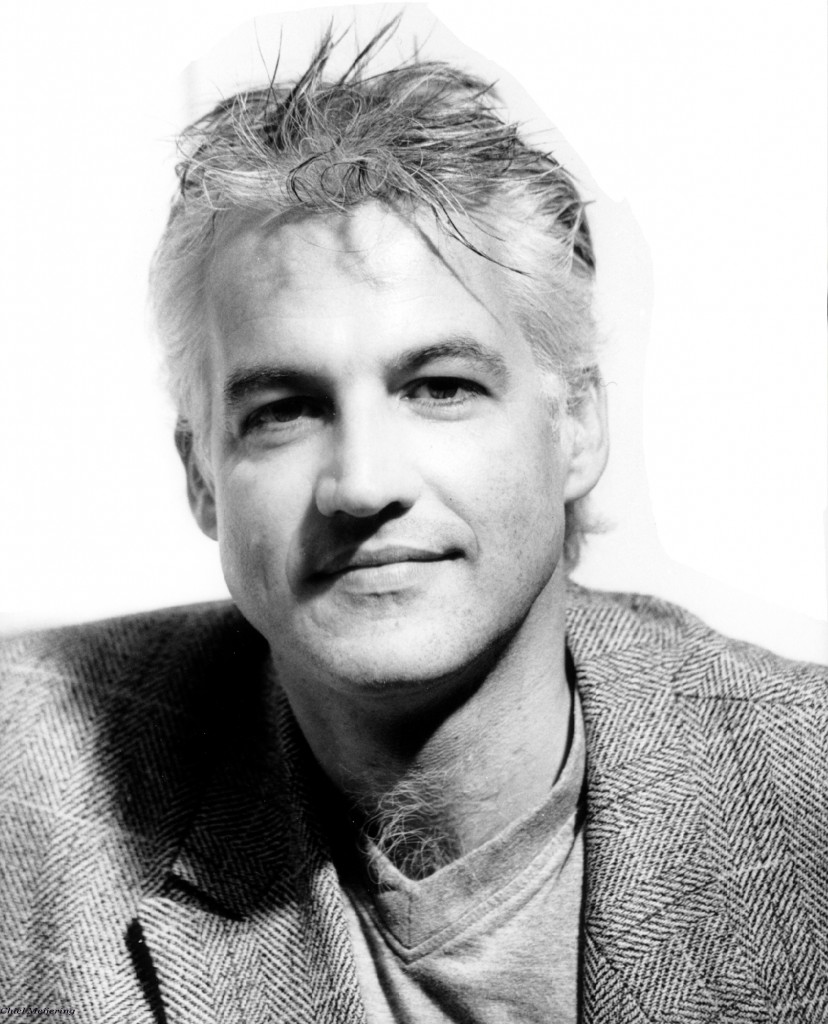 Piet Gerbrandy, dichter, classicus, poëziecriticus en essayist, over Chiel Meijering
Toen Chiel en ik in 2004 met elkaar in contact kwamen, bleken we al enige tijd
elkaars werk te bewonderen. Hij wilde een paar gedichten van mij gebruiken voor
een muziekstuk ter ere van het Apeldoornse orkest 'De Ereprijs', en het kwam goed
uit dat ik ooit een gedicht had geschreven dat eindigde met de regel 'ereprijs in mijn
keel'. Bij de uitvoering van dat project bleek algauw dat we goed konden
samenwerken. We werken allebei snel en geconcentreerd, beschikken over een
vergelijkbaar gevoel voor humor en zoeken graag de grenzen van de goede smaak
op.
Dat ik de muziek van Chiel zo goed vind, zal te maken hebben met het feit dat ik, als
liefhebber van jazz, americana én de moderne 'klassieke' traditie, in zijn werk een
perfecte combinatie van die 'populaire' en 'serieuze' elementen herken. De
melodieën zijn altijd sterk, en aan de dwingende ritmiek blijf je horen dat Chiel een
achtergrond heeft als slagwerker. Deze muziek swingt, en is toegankelijk zonder ook
maar enigszins oppervlakkig te zijn.
In 2008 schreef ik het gedicht 'Boogloze boogpees', dat op muziek van Chiel, met
filmbeelden van Niek Das, enkele malen werd uitgevoerd, wederom door De Ereprijs.
En in juni 2016 maakten we, na een paar jaar ideeën uitgewisseld te hebben, een
opera die op het laatste moment de onbesuisde – want eigenlijk totaal misplaatste –
titel Who's Afraid Of Orfeo kreeg. Ik herinner me dat Chiel de nacht na de eerste
voorstelling enkele partijen voor De Ereprijs herschreef omdat ze te ingewikkeld
waren, met als gevolg dat de tweede uitvoering, en dag later, klonk als een klok.
Ik zie ernaar uit in de toekomst nog vaker met Chiel samen te werken.
Piet Gerbrandy


Mercedes Garcia (filmmaker) about Chiel Meijering
Through the contact with Chiel Meijering I am very thankful that he elevated enormously my appreciation and knowledge for music in general but specially contemporary classical music.
It was very flattering that after meeting Chiel it may have inspired him to create this piece called Mrs. Garcia doesn't ring anymore youtube
I thought it was about the coolest thing ever.
Many years later after the renowned multi-faceted artist Michel Cardena, a
Colombian-Dutch new realism and pop art painter and a pioneer of videoart asked me to make a documentary of his work and life before his announced death, it was very important to pitch the right music in the documentary, where human emotion was linked to music. Youtube
Chiel Meijering's music perfectly combined the rhythm of the documentary … it was the deep emotional tool that was required in the making of the documentary.
His music is the tempo, pacing or rhythm of the documentary with the newer directions in his contemporary music
I was able to use the music that blends well with the rhythm of the story, with the pace of the film to garner a much deeper emotional response that I wanted to project.
Im deeply grateful
I think he is A brilliant artist and he should continue being one
Mercedes Garcia


Bert Keizer, arts, filosoof en schrijver (doctor, philosopher and writer)
In 2004 Chiel composed The Alzheimer Opera. I wrote the libretto. I had no experience
whatever when it came to writing for singing voices. Chiel led me through this, to me very hazardous, terrain with infinite patience, tact and a musical dexterity I found truly astounding. So the text I came up with was much too verbose and supposedly witty, which is not what opera is about. I confess I still don't know what opera is about, but around this blunt ignorance of mine Chiel succeeded in weaving a musical cover that is beautiful, moving and yes, witty too. An important ingredient of our friendship is his mordant humour. He is always capable of seeing the ridiculous in the sublime and has a fine sense for the absurdity of life. There is no cynicism behind his sometimes murderous comments, on the contrary, his is a gentle soul, eager to share the joy of his wonderful music a very welcome talent in the field of music culture where people eagerly dwell on high while he prefers to walk on earth.

Bert Keizer


Henk van Twillert (saxophoneplayer, sax-professor on the Superior School of Music and Performing Arts in Porto, Portugal)
Wrote a thesis about Bach's Cello Suites Transcription and Interpretation for Baritone Saxophone

Bij onze eerste samenwerking in 1977, 43 jaar geleden, speelde ik de altsaxsolo in Chiel's eerste werk Sweet 16 voor kamerorkest. Het orkest stond onder leiding van een leerling van Joop van Zon. Ja, er was dus tevens een saxofoonsolo in de partituur beland.
Op de eerste repetitie in de Bachzaal van het Amsterdams conservatorium in de Bachstraat, zat ik tussen de klarinetten, fluiten en hoorns. Mijn hemel, dacht ik, dit zijn profs. Naast het zweten en een verhoogde hartslag, begon tevens de maatsoort verdachte bewegingen te maken. Was het 6/8?, en hoe gaat de dirigent dat doen en hoe gaat dat, waar moet ik naar kijken, in ieder geval luisteren?…ho maar…alles zat op slot…blokkade.

Op een stil moment hoorde ik de stem van de componist uit de zaal, mij hart ging inmiddels al meer tekeer dan ooit en jawel, daar zit de componist… de componist?
Hij sprak de volgende woorden…" je moet met een metronoom studeren… je jaagt te veel" alle ogen op mij gericht, het was stil, het bloed steeg mij naar alles wat boven mijn onderkaak zit, en daar ging het orkest weer. Alles wat daarna gebeurde, inclusief concert het eind concert, geen idee….
Maar wat bleef was onze vriendschap: Chiel heeft in al die jaren een enorme bijdrage geleverd aan het saxofoon-repertoire, veelal werken die ritmisch en technisch bij de speler het onderste uit de kan proberen te halen. Ook veel werken waartoe ik een aanzet gaf dmv een opdracht zoals Sax Sucks voor saxofoonorkest en Uppercut voor baritonssax en piano.
Tijdens het studeren van zijn werken waarbij veelal de metronoom een onontbeerlijk en veelal onmisbaar hulpmiddel is, was er de laatste 40 jaar toch altijd die vraag ; Waar is …%$&*}\^… die metronoom?!

Henk van Twillert


LP DUO (Sonja Loncar & Andrija Pavlovic)

Chiel is the tallest man we ever met, also the funniest and the fastest. We remember when he took us for a dance show in the Korzo theater in the Hague where his pianoduos on tape (performed by LPduo) were used, he was so fast climbing the stairs to the 6th floor because we were late…well, he doesn't go out so often, because he is composing all the time : > )
So, when you get with him somewhere, that's a privilege, and you also need to be very fast!"
We played Chiel's Pop Songs (that's the way we refer to his pianoduos, because they're all short ands catchy like popsongs) a lot and all around the world.
Once he gave us 10 books of his piano duos…very heavy books to take on a plane ! : > )
Also he gave us as a present, an old sampler, so we needed to repack everything at the airport cause we had overweight …We recorded an album with Pop Songs, named A Place of Coolness. People really like when we play it, specially the Rondo…Youtube
It just thrills the audience!
Remembering now many nice things…also when Chiel organized a house for us to stay at a friend's place in a city called Haarlem. It was so nice!
We practiced together, but the pianos where in separate rooms…and on different floors : >) hahaha.

LP DUO

Chiel,
Wow!!! "Push that Rock" , this is so cool!! I couldn't stop dancing! Let's make a lot of toes tap and booties shake! I'm recording in a studio in Fort Worth, Texas in late July/early August that has video services, if you'd like to come down for it, I would certainly love to have you there! Thank you so very much for continually writing brilliant music! I won't let you down!
Jacob Goforth (bassoonplayer)