Chiel Meijering was born in Amsterdam in 1954. He studied composition with Ton de Leeuw, percussion under Jan Labordus and Jan Pustjens and piano at the Amsterdam Conservatory of Music. He is one of the most performed Dutch composers.
Meijering has an enormous output of works. He has written over 1000 compositions so far, for almost any instrumentation imaginable. A main focus has been on various small ensemble settings. Many of these pieces are performed regularly in the Netherlands and abroad and were written for renowned chamber music ensembles, such as the Aurelia Saxophone Quartet, the Amsterdam Loeki Stardust Quartet, the Mondriaan String Quartet, the Matangi String Quartet, the Sinfonietta Amsterdam, the Amsterdam Guitar Trio, the Asko|Schönberg Ensemble or German newcomer ensemble Spark. Since the 2000s, Meijering has developed a growing interest into opera.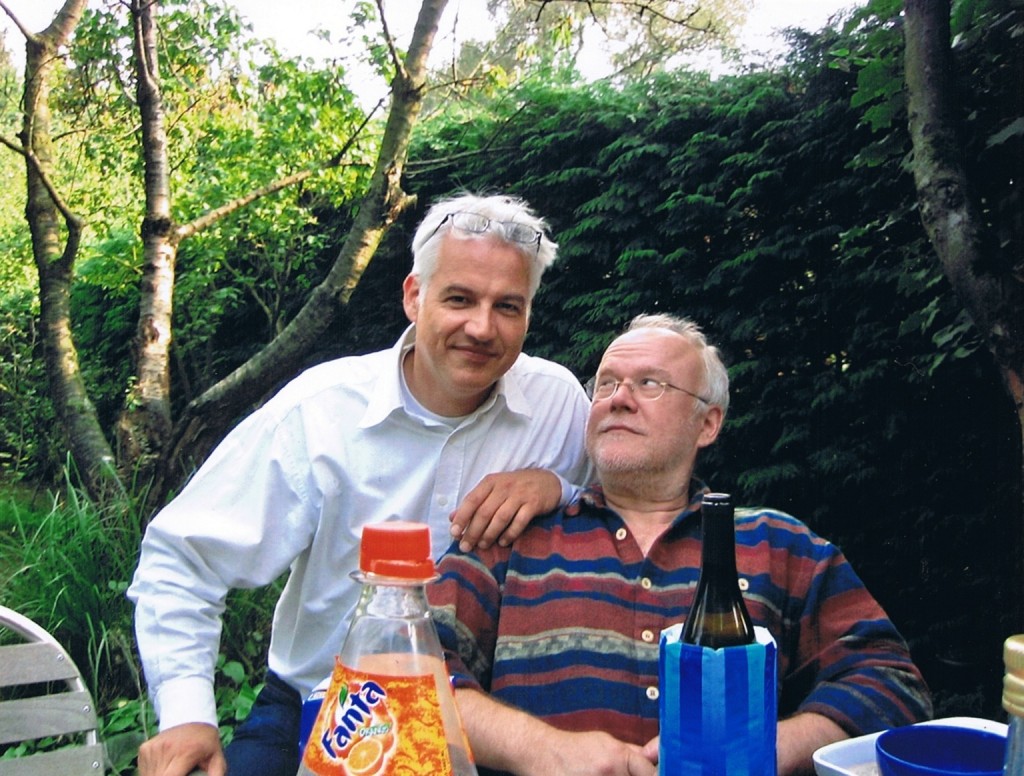 1995: The Opera "Saint Louis Blues"  performed by "The Ereprijs",
and 2011 Opera "Grenspost Zinnewald",  performed by the Ereprijs, lyrics by Marjolein Bierens, and upcoming: 2016: "De Hellevaart van As" (The hellfaire from As) also by the Ereprijs,  lyrics by Piet Gerbrandy (first performance will be june 2016).
The overwhelming success of his Alzheimer Opera, which was premiered in January 2006 at the Muziekgebouw aan 't IJ marked his breakthrough with a larger theater audience. "Alzheimer" was quickly followed by several productions, such as "Styx", "De keizer is knetter", "Grenspost Zinnenwald" and "Blauwbaard". Meijering is currently working on a new opera for the Holland Opera Company, to be performed in 2011. Furthermore he has received a commission by the Asko|Schönberg Ensemble in cooperation with Concertgebouw Amsterdam for a short opera for children, which will be performed in front of about 5000 children within four days. Some of the songs in the opera will also be sung by the children as part of an educational project.
A very strong characteristic of Meijering's works is a large variety of styles. Without any difficulty, he seems to move between different musical worlds and genres and thus creates a different texture for each of his works. Some of them remind of pop, jazz or world music, others are written in a classical tradition or show avant-garde elements. Meijering is driven by spontaneity. All kinds of emotions and experiences that arise during a day, may directly flow into the composition he is working on. Sometimes he even uses accidents as a method and throws the dice for creating clusters. Meijerings works always have programmatic titles, sometimes funny or provocative or fooling around with toilet or sex humour. Examples include "I Hate Mozart" (for flute, alto saxophone, harp and violin), "I've Never Seen a Straight Banana" (for alto saxophone, marimba, piano, harp, and violin), "If the Camels Don't Get You, the Fatimas Must!" (for solo violin), "When the Cock Crowed His Warning" (for two recorders, viola, cello and piano), "GangBang" (for large orchestra and electric guitar) and "Background-Music for Non-Entertainment Use in Order to Cover Unwanted Noise" (for four saxophones). This philosophy goes back to the 1970s, when he tried to separate himself from the all to pragmatic and dry practice of most of his colleagues, naming their pieces "Sonata No. 33" or "Symphonie No. 15". Recently Meijering's titles – as well as his music – are experiencing a shift to the more romantic and poetic side: "NightbeastCry" (for toy piano), "The house with paper walls" (for viola and harp) or "Blue shadows flower into light" (for saxophone orchestra and two pianos).
Bloomington, with Kathleen McLean's car
Meijering has found a large public not only in the Netherlands, but also on international stages. His music shows high artistry and still remains catchy and accessible for a broad audience. This is a very rare combination in the contemporary music scene and has helped Meijering to establish himself not only within the serious music circle, but also and foremost in the international classical music scene. Even Queen Beatrix of the Netherlands outet herself as a huge lover of Meijering's music, when she ordered one of his compositions for a festive concert on the occasion of her 60th birthday. Without any doubt, Meijering can be described as one of the most popular and famous voices of contemporary Dutch music.
nederlands:
Chiel Meijering werd in 1954 in Amsterdam geboren.
Hij studeerde compositie (bij Ton de Leeuw), instrumentatie bij Geert van Keulen, slagwerk (bij Jan Labordus en Jan Pustjens) en piano aan het Sweelinck Conservatorium te Amsterdam.
Meijering schreef meer dan 1000 composities, overwegend voor kleinere bezettingen, die vaak op de nederlandse en buitenlandse concertpodia te horen zijn. Veel van deze werken zijn geschreven voor internationaal gerenommeerde kamermuziek-ensembles zoals:
het Aurelia Saxofoonkwartet
Het Amsterdams Saxofoonkwartet,
het Loeki Stardust Quartet (Op de verjaardag van Koningin Beatrix in 1998 speelden zij met een knipoog naar de koningin het stuk "SittingDucks" (youtube)
het Amsterdams Gitaartrio (youtube)
Het Trio (Sparnaay/Eckhard/Starreveld)
Nieuw Sinfonietta Amsterdam met Pieter Wispelwey als solist, celloconcert, getiteld "P.W. & his skillet Lickers"
Orkest De Volharding
Het Nederlands Blazers Ensemble (o.a. een opdracht van Binnenlandse Zaken om bij de herdenking van de Marshall-hulp en het bezoek van de Amerikaanse President Clinton een stuk te schrijven waarin flarden tekst verwerkt zaten van de Marshall-speech. Dit stuk "free flow, now's the time" met tekst van Fay Lovsky ging op 28 mei 1997 in de Ridderzaal in première met de jazz-zangeres Denise Jannah als soliste).
Tijdens de EK 2000 zong de Amerikaanse operazangeres Renée Fleming olv. Valery Gergiev met Het Rotterdams Philharmonisch orkest op de Maas een 4 minuten durende bewerking van "You'll never walk alone".
Het Nationaal Jeugdorkest ("Bedouin caravan in the desert")
2007 "The wave" voor 150 electrische gitaren tijdens het Output festival met solist Jan Akkerman.
Het Studentenorkest ("Mogadon" olv Anton Kersjes) en het Europees Jeugd-Orkest speelden stukken van hem
olv. Edo de Waard werd zijn "Hale-Bopp-suite" gespeeld in aanwezigheid van koningin Beatrix en Prins Claus tgv. de 4/5 mei-herdenking 1997, op een groot podium voor theater Carré op het water)
met de Volharding en Karin Bloemen verzorgde hij de muziek tijdens de Nederlandse filmdagen 1999 in Utrecht.
Voor het 100-jarig bestaan van het Concertgebouw schreef hij "Gedoogzone" (1988) voor twee piano's, uitgevoerd door Wieneke Jordans en Leo van Doeselaar.
"The end of a specimen" (1981) : door het Balletorkest uitgekozen in een concours voor jonge Nederlandse componisten en later gebruikt in een ballet van Rudi van Dantzig "want zij weten niet wat zij doen" (1985).
"De neusgaten van Sophia Loren" (1986) en "Ahnung des Endes" (1987) : voor ballet, oorspronkelijk geplanned bij de opening van het Muziektheater (Stopera) maar 1 jaar later in première gegaan.
Opera over George Gershwin : gecomponeerd met Lodewijk de Boer, uitgevoerd door o.a. het Nederlands Kamerkoor, het Amsterdams Saxofoonkwartet en disklavier olv. Jurjen Hempel in 1998.
Op 7 november 2004 ging tijdens een groot jubileumconcert ter gelegenheid van het 175-jarig bestaan van Philharmonisch Koor Toonkunst Rotterdam "Geschreven In het teken des kruizes" op een gelijknamig gedicht van Jules Deelder in première.
Orkater "Over de duivel en de dood" (2004) : voor het Mondriaan strijkkwartet.
Opera 'The St.Louis Blues" (1995) : voor orkest De Ereprijs en 7 zangers.
Gedichten uit "De zwijgende man is niet bitter" (2006) van Piet Gerbrandy onder de titel "Ereprijs in mijn keel", uitgevoerd door orkest de Ereprijs met het koor Musica Vocale tgv de opening van de nieuwe schouwburg in Apeldoorn.
2007: Opera Styx met orkest de Volharding en theatergroep Xynix. Sinds 2000 heeft Meijering een steeds grotere interesse aan de dag gelegd voor opera, zeker sinds het succes van de Alzheimeropera (2006)
2009 Hot Pipes première inThe Simon Bolivar Concert Hall Venezuela,
2009 Latino overdrive première 04.10.09 in Caracas.
2009 Caixa de Dolços voor Matangi strijkkwartet. Toegiftstuk bij alle concerten van het Matangi, oa. In de Wereld draait door en ook versie met DJ Kipski. Stuk anno 2013 intussen al 150 keer gespeeld.
2010 Celloconcerto voor cellisten Anssi Karttunen en Doris Hochscheid met AskoSchönbergensemble voor Cellobiënale 2010.
2011 Opera Grenspost Zinnenwald met orkest de Ereprijs
2011 Danzai voor ensemble Black Pencil, tournee door hele wereld.
2012 Hoboconcert voor strijkorkest Lundi Bleu, herhaald in 2013 op Grachtenfestival.
2012 Groot Bachproject met het Ribattuta ensemble, ook tournee door Portugal.
2012 Ensemble Spark (Germany) wint de Echoprijs voor hun eerste cd, met oa. 3 werken van Meijering. "Harde puntjes" intussen al bijna 500 keer gespeeld door Spark
Voor Holland Opera schreef hij :"De keizer is knetter"(2009), "Blauwbaard"(2010) die in 2013 hernomen wordt and "The Tempest" (2011)
Voor het concertgebouw schreef hij een kindervoorstelling (febr.2012, herhaling 2013)
In februari 2014 ging het project "Kiss of fire" voor het Duitse ensemble Spark (viool, cello, 2 fluiten, piano) en het Nederlands Kamerorkest in première.
Meijering heeft een aantal concertos geschreven voor de Zweedse fluitist Dan Laurin die begin 2014 zijn opgenomen door het Noorse strijkorkest 1B1. De cd kwam eind 2015 uit op het Bis-label. Luister hier naar een interview op radio4 over deze cd.
Recentelijk schreef hij een serie concerten voor fagot in nauwe samenwerking met Kathleen McLean
Hij is getrouwd en heeft 3 kinderen.
In het vakblad Mens en Melodie verscheen in 2004 nummer 3/6 ter gelegenheid van Meijering 50tigste verjaardag een groot retrospectief artikel.
Interview Chiel Meijering – Opium radio4 – 26-11-2015
deutsch:
Chiel Meijering ist in 1954 in Amsterdam geboren. Er studierte Komposition bei Ton de Leeuw, Schlagzeug bei Jan Labordus und Jan Pustjens und Klavier am Sweelinck Konservatorium. Er ist einer der international bekanntesten und meist gespielten holländischen Komponisten.
Meijering hat bisher eine unglaubliche Menge von über 1000 Kompositionen in fast jeder vorstellbaren Instrumentierung geschrieben. Ein Schwerpunkt liegt dabei auf Werken für verschiedene Kammermusikkonstellationen. Viele dieser Stücke sind für namhafte Ensembles, wie das Aurelia Saxophone Quartet, das Amsterdam Loeki Stardust Quartet, das Mondriaan String Quartet, das Matangi String Quartet, die Sinfonietta Amsterdam, das Amsterdam Guitar Trio, das Asko|Schönberg Ensemble oder das deutsch-schweizerische Newcomer-Ensemble Spark, komponiert worden. Seit den 2000er Jahren hat Meijering ein wachsendes Interesse an der Gattung der Oper entwickelt. Der überwältigende Erfolg seiner "Alzheimer Oper", die im Januar 2006 im Muziekgebouw aan 't IJ uraufgeführt wurde, markierte seinen Durchbruch in diesem Genre. Schnell folgten weitere Opernproduktionen, die in ganz Holland liefen, darunter "The Styx", "De keizer is knetter", "Grenspost Zinnenwald" und "Blauwbaard".
Eine sehr starke Charaktereigenschaft der Werke Meijering ist ihre stilistische Bandbreite. Er scheint sich mühelos zwischen verschiedenen musikalischen Welten und Genres zu bewegen und erzeugt dadurch für jedes seiner Werke eine ganz eigene Klangsprache. Einige seiner Stücke erinnern an Pop, Jazz oder Weltmusik, andere stehen ganz und gar in der klassischen Tradition oder weisen Avantgarde-Elemente auf. Meijering lässt sich sehr stark von seiner Spontanität beeinflussen. Sämtliche Emotionen und Erfahrungen eines Tages fließen immer direkt in die Kompositionen, an denen er gerade arbeitet, mit ein. Manchmal wählt er sogar den Zufall als Methode und wirft beispielsweise den Würfel, um spezielle Clusterklänge zu kreieren. Meijerings Stücke haben immer programmatische Titel, manchmal lustig oder provokant, bisweilen auch schwarzhumorig oder mit sexuellen Anspielungen – wie zum Beispiel "I Hate Mozart" (für Flöte, Altsaxophon, Harfe und Violine), "I've Never Seen a Straight Banana" (für Altsaxophon, Marimba, Klavier, Harfe und Violine), "If the Camels Don't Get You, the Fatimas Must!" (für Solo-Violine), "When the Cock Crowed His Warning" (für zwei Blockflöten, Viola, Violoncello und Klavier), "Gangbang" (für Sinfonieorchester und Pop-Band) und "Background-Music for Non-Entertainment Use in Order to Cover Unwanted Noise" (für Saxophonquartett). Diese Philosphie reicht in Meijerings wilde 70er Jahre zurück, in denen er sich von der allzu pragmatischen und trockenen Vorgehensweise der meisten seiner Kollegen abheben wollte, die ihre Stücke "Sonate Nr. 33" oder "Sinfonie Nr. 15" nannten. Die letzte Jahre sind Meijering's Musik als auch die Titel seiner Stücke ein wenig romantischer und poetischer geworden, zum Beispiel "Silver falls in the heart of the forest" (für zwei Blockflöten, Viola, Violoncello und Klavier), "The house with paper walls" (für Viola und Harfe) oder "Blue shadows flower into light" (für Saxophonorchester und zwei Klavier).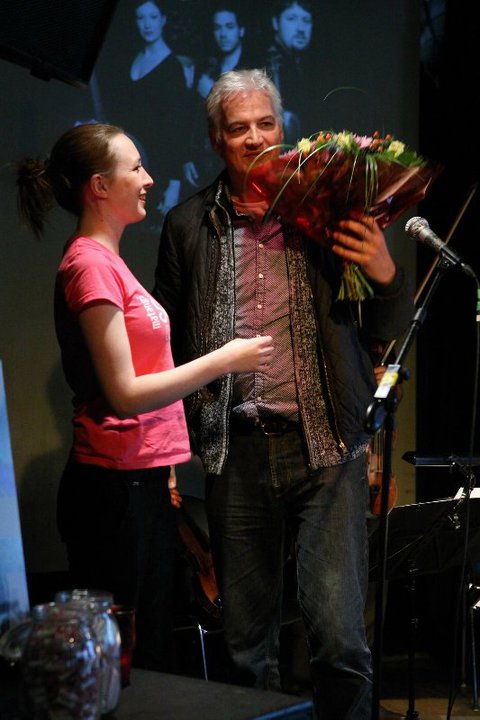 Meijering gilt nicht nur in den Niederlanden, sondern auch auf internationalen Bühnen als Publikumsliebling. Seine Musik zeugt von großer Kunstfertigkeit und bleibt dennoch eingängig und einer breiten Zuhörerschaft zugänglich, was in der heutigen zeitgenössischen Musik nur selten der Fall ist. Durch diese Fähigkeit hat sich Meijering nicht nur innerhalb des zeitgenössischen Musikzirkels, sondern vor allem auch in der weltweiten Klassikszene einen Namen gemacht. Sogar Königin Beatrix von den Niederlanden offenbarte sich als großer Meijering-Fan, als sie für ein Festkonzert anlässlich ihres 60. Geburtstags speziell eines seiner Stücke bestellte. Ohne Zweifel kann Meijering als eine der beliebtesten und bekanntesten zeitgenössischen Stimmen der niederländischen Kunstmusik bezeichnet werden.